Patrons
The Patrons support our sports within the community, they play an important role in over-seeing the development of the team and the benefits that boxing and fitness promotes.  Our Patrons are proud to associated with Kings Boxing Academy and provide us with great community spirit 
Glenn Catley
Former British and WBC Super middle-weight Champion of the world Glenn is a personal friend of our head coach from when Glenn was a contender for the British championships in the 90's.  Glenn is proud to be associated with the club and has presented awards on our presentation events. Glenn whole-heartedly supports community sports and the development of grass-roots boxing.  'Champions are born is these clubs'.
Wayne "mad dog" Elcock

British former professional boxer.  Today Wayne can be found mentoring in schools and behind the counter at Mad Dog's Boxing shop in Boldmere, Birmingham
wayneelcocksboxcleverltd.com
Mr Barry Salter
Mr Barry Salter, president of the Ex-Boxers Association, Barry has been impressed with the quality of training, the club and their record, he is pleased to see how boxing is making a difference to young people and the sport in this area.
John Henry Stracey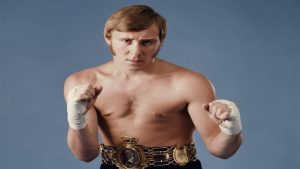 Team Kings are very proud and honoured to have former WBC world welter-weight champion John Henry Stracey as a club Patron. Thanks for being one of the team Sir.
Charlotte Lesley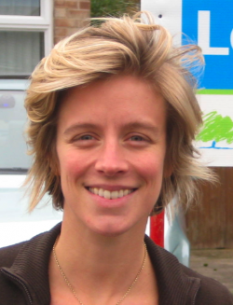 Conservative party member and Former MP, Charlotte has been an avid boxing fan and supporter since she was at school, she trained on a regular basis with Tex Woodward, his gym has produced several world champions, Charlotte has mixed it with the best of these.   She is a firm believer in sports offering not only physical well-being but provides a channel and discipline.
Councillor Ron Peart
Kingsteignton Town Mayor
Ron is a believer in our club and is proud to see us playing an active role in the community, he is keen to see young people engage in active sports for a positive lifestyle.  Ron has provided us with backing from the town council enabling us to affiliate with the Amateur Boxing Alliance.  Long may our partnership remain.
Duke McKenzie MBE
Duke McKenzie MBE, Sky sports presenter and former 3 time World Champion is proud to be added to the ranks of Patrons and supporters of Kings Boxing Academy, Duke supports boxing at all levels, he admires those who commit and coach boxing skills to promote the art of boxing for the benefit other others.
Jane Couch MBE multi-title World Boxing Champion
Jane is an ambassador for female boxing and has given long standing support to Chris the Head Coach, her credentials in the boxing world are outstanding and Jane is a household name.  Jane was given an MBE in the Queen's honours list for her commitment to female boxing and continues to be involved as a promoter, we are very pleased to have such an Icon as our club Patron. 
Kalem Reece Nuttal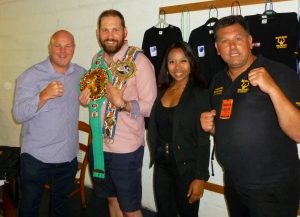 Kalem Reece-Nuttall, regional manager for Subway is a personal friend of head coach Chris, he was a former student when Chris was teaching at St Cuthbert Mayne, this encouraged Kalem his class-mates to join the boxing club.  Kalem then went on to box under the expert guidance of Chris and today, years later Kalem is back in the gym preparing for another contest in the ring.
Siân Holdway
Siân and her father Tim came along to the gym when the club was almost broken due to condemned electrics in the gym.  Both Tim and Sian were blown away by the passion, commitment and enthusiasm of all the boxers and volunteers.
Mr Lionel Hutchings
Our latest Patron is Mr Lionel Hutchings (86 years old) former boxer with 216 bouts to his record and Head coach at Exeter ABC, he has over 57 years of involvement with the sport.  Lionel is good friends with our other 86 year old Patron Barry Salter.  Together their wealth of experience and wise decisions are an asset to the club, all part of our evolving family